Orbit x Velo
---
Track your bike with Orbit Velo and Apple Find My
Securely attach your Orbit Velo using the included screws and tool to the bottle holder attachment on your bike. You can even have your bottle holder on top for extra security.
If your bicycle does not have the bottle attachment, use the included double sided tape or zip tie to secure your Orbit Velo out of sight.
Apple Find My provides an easy secure way to locate your Orbit Velo on a map using the Find My app on your iPhone, iPad, or Mac, or the Find Items app on Apple Watch.

Play a sound to find your Orbit or if it is out of range, hundreds of millions of Apple devices around the world will help track it down. 
Replaceable battery will last up to 3 years.
Specifically designed to securely attach to the bike frame using security bolts and special tool
Works with Apple Find My
Keep track of your bike alongside friends and devices in the Find My app
Track your bike with the help of hundreds of millions of Apple devices in the Find My network
Icloud Sync between your iOS devices
All communication with the Find My network is anonymous and encrypted for privacy
Location data and history are never stored on your Orbit
Battery life up to 3 years
Replaceable Battery - 2 x CR2032 coin battery
Waterproof (IPX6)
No data plan
4 x Security Bolts
1 x Special tool to securely attach/remove
1 x 3M double sided adhesive
2 x Cable ties
Length: 75mm / 2.95" 

Width: 28mm / 1.1" 
Thickness: 9.5mm / 0.37" 
Weight: 80g / 2.8oz 
Compatibility: Requires iOS14.3 or later.
Buy any 4 Orbits or more and get 20% off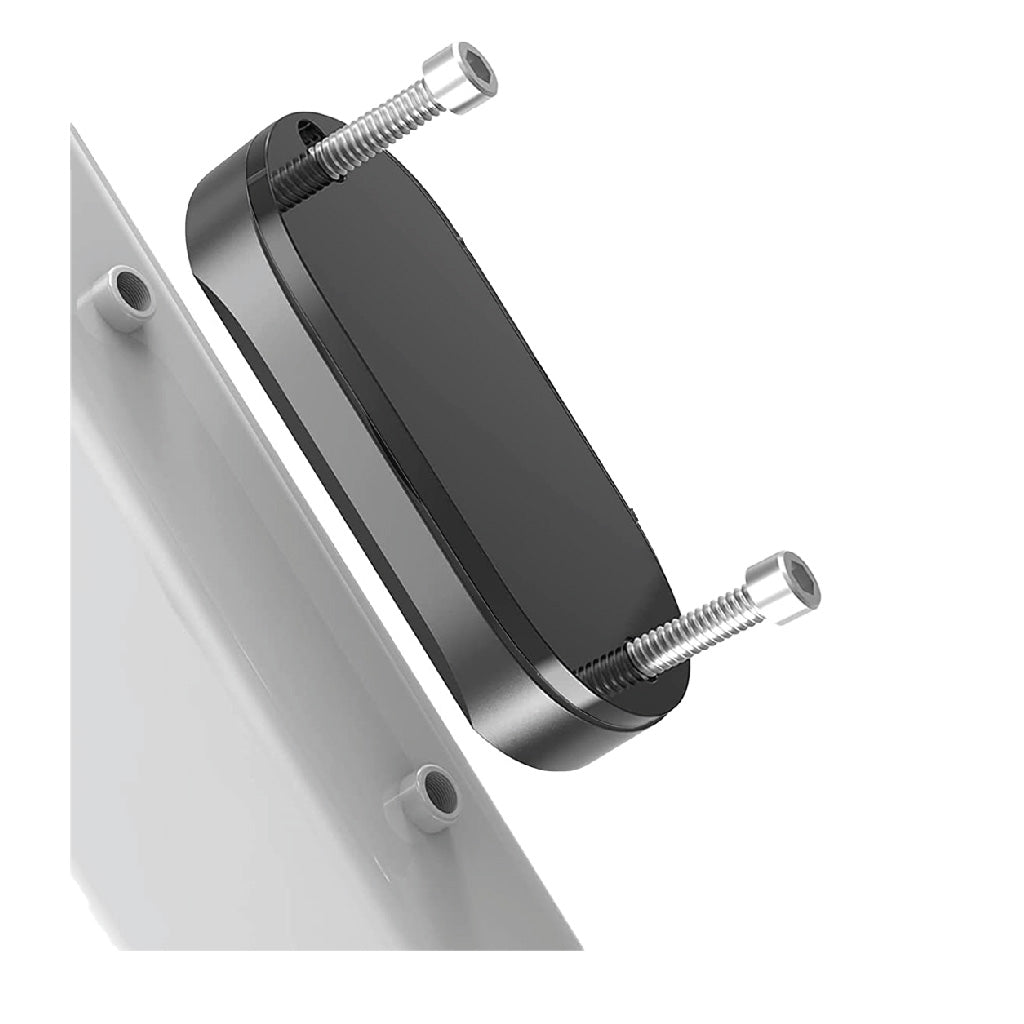 01
Secure it to your bike
Orbit Velo comes 2 screws of different sizes so you can attach it with or without the bottle holder
02
Track it
Track your bike anywhere in the world with the Find My app
01
Secure it to your bike
Orbit Velo comes 2 screws of different sizes so you can attach it with or without the bottle holder
02
Track it
Track your bike anywhere in the world with the Find My app